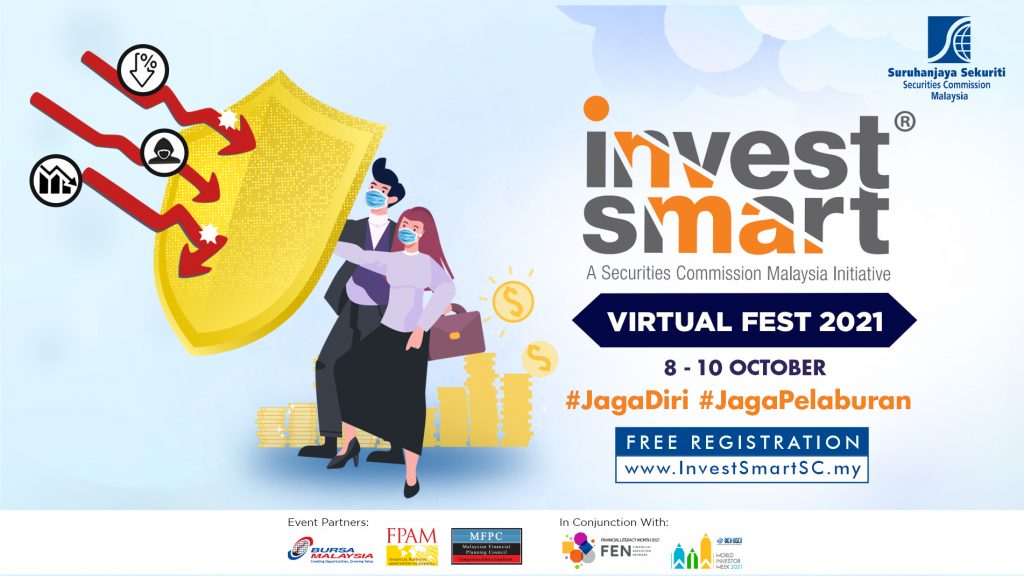 InvestSmart® Fest ("ISF") is Securities Comission Malaysia ("SC")'s annual flagship on investor empowerment.
InvestSmart® Fest 2021 will be organized virtually (Virtual ISF 2021) from 8 to 10 October 2021, in conjunction with the Financial Literacy Month 2021 and World Investor Week 2021.
The 3-day event, themed #JagaDiri #JagaPelaburan aims to promote investor empowerment and confidence to enable informed investment decision making without falling victim to scams.
Virtual ISF 2021 will bring together capital market institutions, associations, industry players and relevant agencies under one roof. The 3-day event will showcase products and services offered by capital market intermediaries including stocks, bonds, unit trusts, private retirement schemes (PRS), exchange-traded funds (ETF), equity crowdfunding (ECF), peer-to-peer financing (P2P), digital investment management (DIM) and digital asset exchanges (DAX).
This event will feature talks, panel discussions and fireside chats by leading industry experts to share their insights on the Malaysian capital market and investment opportunities available.
The public stands a chance to win online vouchers by participating in our lucky draws and pop quizzes held throughout the 3-day event.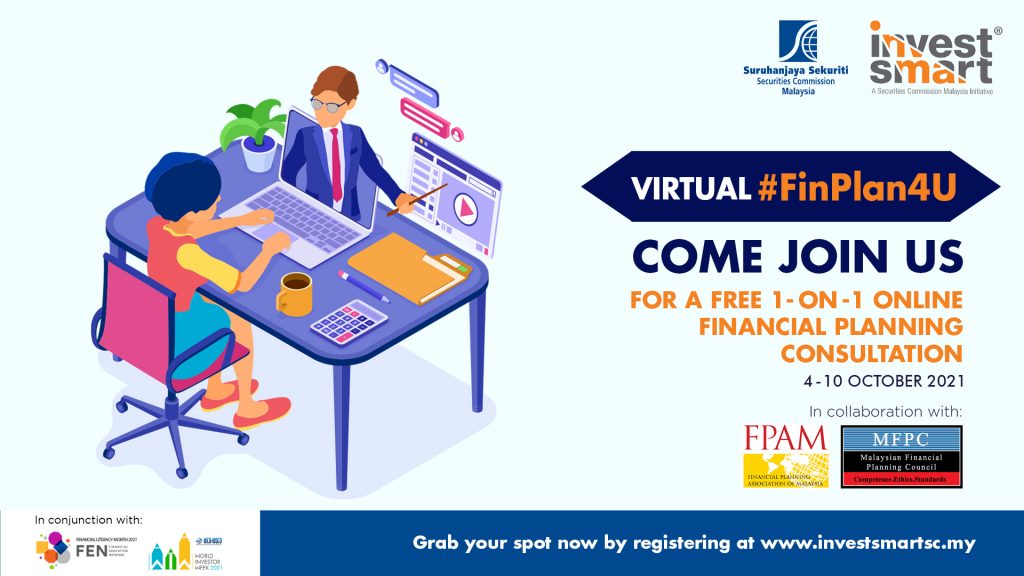 We will once again offer the public complimentary counselling sessions in personal financial management under the #FinPlan4u. This will be held online from 4 – 10 October 2021. Book a slot for #FinPlan4u by registering for Virtual ISF 2021. The registration for the #FinPlan4U will be opened 2 weeks before 4 Oct 2021.