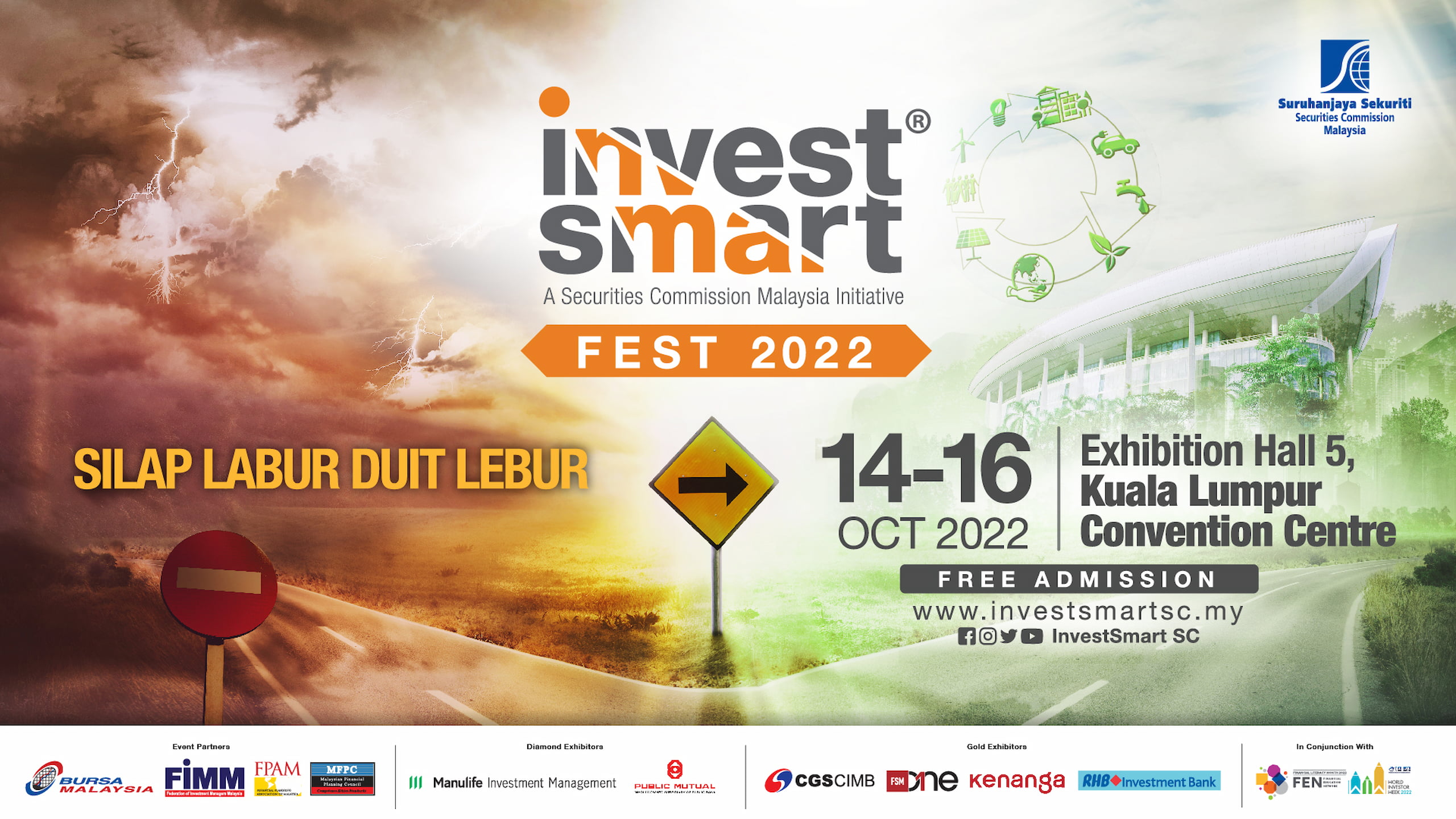 In conjunction with the World Investor Week 2022, the Securities Commission Malaysia through its investor empowerment initiative, InvestSmart® organised its annual flagship investor education event, InvestSmart® Fest 2022 ("ISF 2022") was held from 14 – 16 October at Hall 5, KL Convention Centre. The 3-day event, themed Silap Labur Duit Lebur aimed to promote investor confidence to enable them to make informed investment decisions without falling victim to scams.
ISF 2022 attracted more than 9,000 participants and brought together 42 exhibitors comprising of capital market institutions, associations, industry players and other relevant regulatory and government agencies. The 3-day event showcased products and services offered by capital market intermediaries including stocks, bonds, unit trusts, private retirement schemes, exchange-traded funds, equity crowdfunding (ECF), peer-to-peer financing (P2P), digital investment management (DIM) and digital asset exchanges (DAX).
Throughout the 3 days, ISF 2022 featured 26 talks and panel discussions by leading industry experts to share their insights on the Malaysian capital market and investment opportunities available. Given this year's theme, there were dedicated sessions specifically on anti-scam with many of the other sessions also having elements of anti-scam messaging in them. These sessions were also broadcasted live on InvestSmart®'s Facebook and YouTube channel to reach wider audience.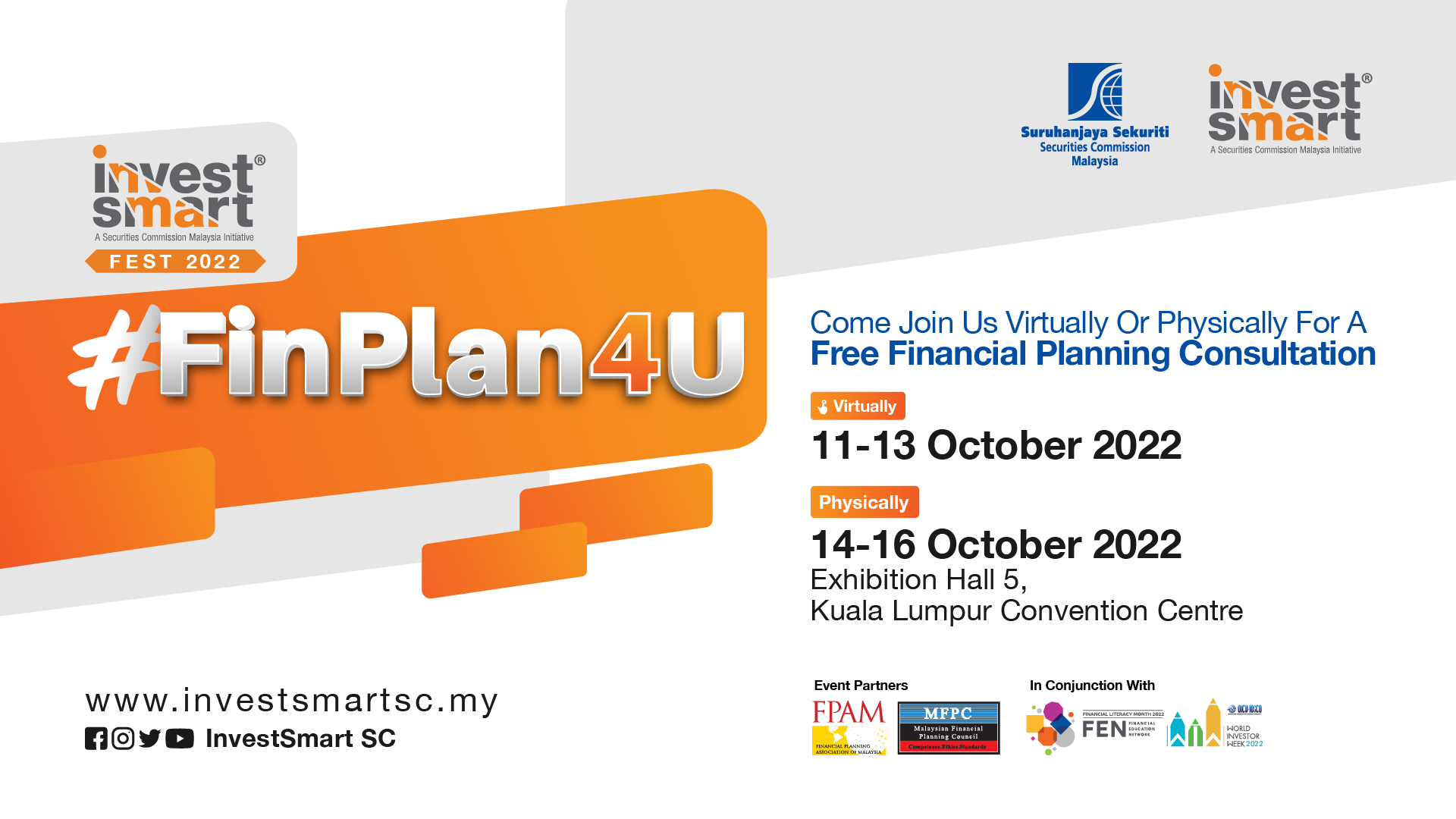 Additionally, the SC in collaboration with FPAM ("Financial Planning Association of Malaysia") and MFPC ("Malaysian Financial Planning Council") made available free one-hour financial planning consultation sessions with licensed financial planners under the #FinPlan4u initiative. This year, over 640 sessions were made available to the public between 11 to 16 October 2022 via both virtual and face-to-face sessions.
Exhibitors
There will be over 40 exhibitors during this 3-day event. These exhibitors will consist of capital market affiliates, industry player including fintech players to show case their products and services. The public is welcomed to visit any of these booths to find out more.