The SC held its annual flagship investor education event, InvestSmart® Fest 2019 themed 'Invest Smart • Bijak Labur' from 18 to 20 October 2019 at Mid Valley Exhibition Centre, Kuala Lumpur. The event was officiated by YB Datuk Seri Saifuddin Nasution Ismail, Minister of Domestic Trade and Consumer Affairs.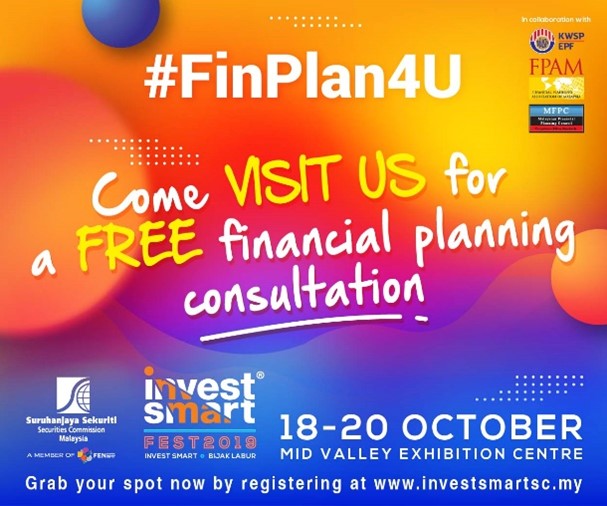 Visitors to the event were exposed to various investment opportunities available through the capital market. This includes opportunities for alternative investment platforms such as ECF, P2P financing, DIM and DAX, which were showcased at the Digital Pavilion, a dedicated space within the exhibition hall.
The 3-day event also offered over 400 free consultations with licensed financial planners at the #FinPlan4U financial services desk, enabling the public to seek initial assessment of their financial status and information on how to manage their savings and investment.
This year's #FinPlan4U also featured the retirement advisory services by the Employees Provident Fund (EPF).