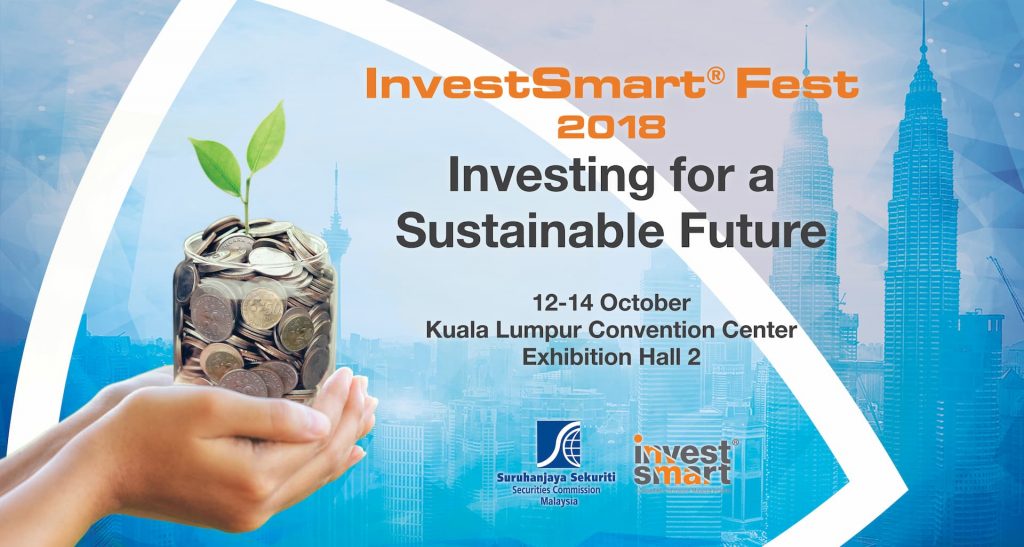 InvestSmart® Fest is the Securities Commission Malaysia ('SC') flagship annual investor education event for public to learn about investing in the Malaysian capital market, and how to do so wisely and responsibly. This year's event, themed "Investing for a Sustainable Future", will bring together capital market intermediaries, associations, regulatory and government agencies under one roof to promote awareness and knowledge on capital market product and services, and spread awareness on scams.

The 3-day event also will feature talks and seminars by leading industry experts and FinPlan4U service desk for visitors to get complementary initial assessment of their financial status from a licensed financial planner.
In conjunction with the InvestSmart® Fest, the SC's charity fun run, the ScamBuster Run will be also held around the Kuala Lumpur City Centre area on 14 October 2018.